Jul17
Tags
Related Posts
The Burner Beer Project, May Edition
Burner Beer Project May Edition
Welcome back to the Burner Beer Project, where we'll be looking at the Beer o the Month Club shipment that I received in May and drank in June. As usual, the format will be whatever I feel like doing this month.
 Keegan Ales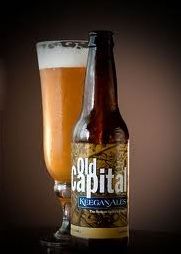 Old Capital
Old Capital is a crisp, smooth, golden ale. There's no hop or malt notes to speak of, but it's a pretty refreshing beer on a hot day. In fact, the ad copy says it's "infinitely refreshing." Pretty neat trick for a beer that's gone after you drink 12 oz.
Would I recommend it? Yes, depending on the situation. Old Capital was just the right beer to go with a spicy meal on a hot day, but any appreciation I have for it would probably evaporate when the temperature dips below 80.
Joe Mama's Milk
I put off drinking Joe Mama's Milk, Keegan's milk stout, for weeks and weeks. I like milk stouts, but in the midst of a record-setting heat wave, I just couldn't bring myself to drink a heavy dark beer. Turns out I didn't need to worry–Joe Mama's Milk is fairly light for a stout. It's a pitch-black beer with lots of coffee on hand, showing up in both the nose and the taste.
Would I recommend it? Yes. The coffee leaves a slightly bitter aftertaste, but if you can get past that, this is a nice smooth milk stout. The coffee adds a lot of flavor without turning it into a heavy stout.
Christian Moerlein Brewing Company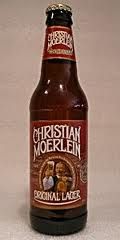 Original Lager
I have to be honest with you people: it's pretty tough to find things to say about lagers. Christian Moerlein's O.G. Lager is golden in color and has more body than a pilsner or Keegan's Old Capital.
It's a nice beer but nothing special. Unless, that is, you're a Reinheitsgebot (Bavarian Purity Law of 1516) fetishist. If so, it'll get you all hot and bothered to know that Christian Moerlein's Original Lager was the first in America to be certified as such.
Would I recommend it? No. It'd be fine on a warm day, but it's not as crisp and refreshing as the Keegan Old Capital.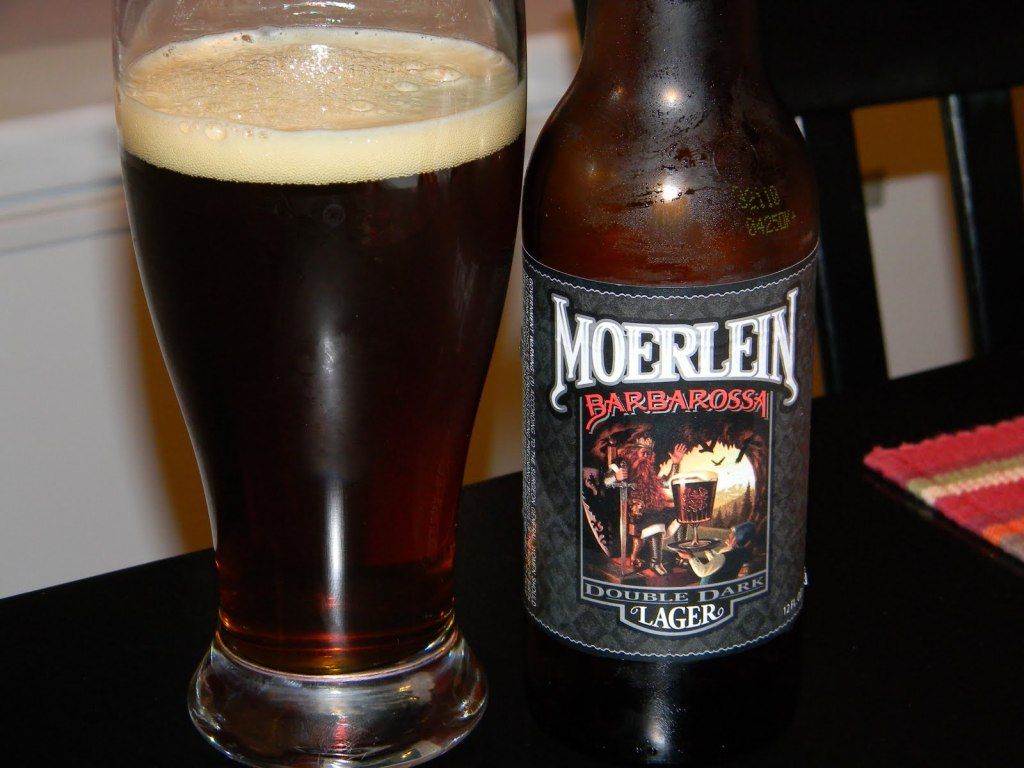 Barbarossa Double Dark Lager
A deep reddish brown, the Barbarossa (literally, "red beard") Double Dark Lager lives up to its name. It has a smooth and toasty flavor similar to a bock or a tame schwarzbier. The beer takes its name from Frederick I Barbarossa, a Holy Roman Emperor who, according to Wikipedia, as an act of revenge once made a group of city leaders pluck a fig from the anus of a donkey with only their teeth.
Would I recommend it? Sure. This is pretty light for a dark beer, it goes down easy, and it still works on a warm day. Nothing special, but you won't regret ordering one, either.