Jul31
Tags
Related Posts
PodBay5: Five Podcasts You Shouldn't Miss
Welcome to PodBay 5, where we here at Stew Over tell you about five podcasts you might find interesting. All five podcasts this week come from StewCast host and movie enthusiast Burner.
This American Life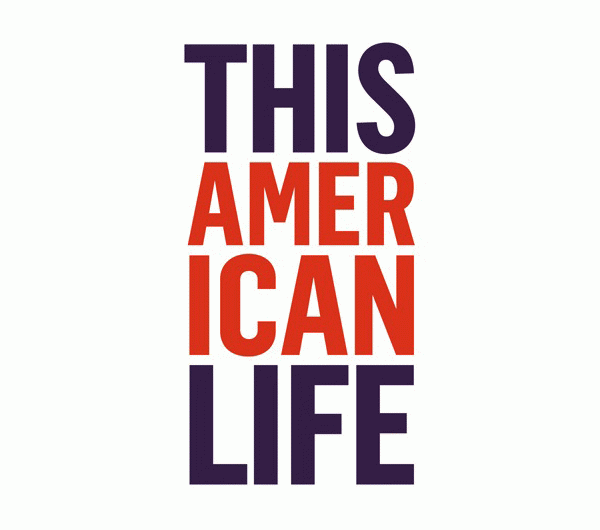 Category: General Interest
Host(s): Ira Glass
Network: NPR
Typical Run Time: 1 hour
What it's About: Every week Ira Glass and his team of reporters, producers, and correspondents set out to tell a story or series of stories about a given topic. The topics This American Life takes on tend to be very broad which lets the show approach them from several different angles. I think the titles from three recent shows  do a good job of illustrating typical topics, "Hiding in Plain Sight," "Long Shots," and "Switcheroos." A truly great episode of This American Life will have you laughing, getting all misty, and seriously thinking about the experiences of others.
Where to Start: This American Life's most recent episode, "Amusement Parks" makes a great place to jump into the show. While they look at a variety of amusement park stories, the segment that focuses on the 25 year old Games manager of a small amusement park outside of Kansas City is a true stand out. The segment starts out funny and interesting as you learn about the business of trying to get people to toss rings around bottles and other carnival games. But as the episode continues it becomes a little poignant as the manager is forced to consider the choices he's made with his life; whether it's better to be happy or successful.
Doug Loves Movies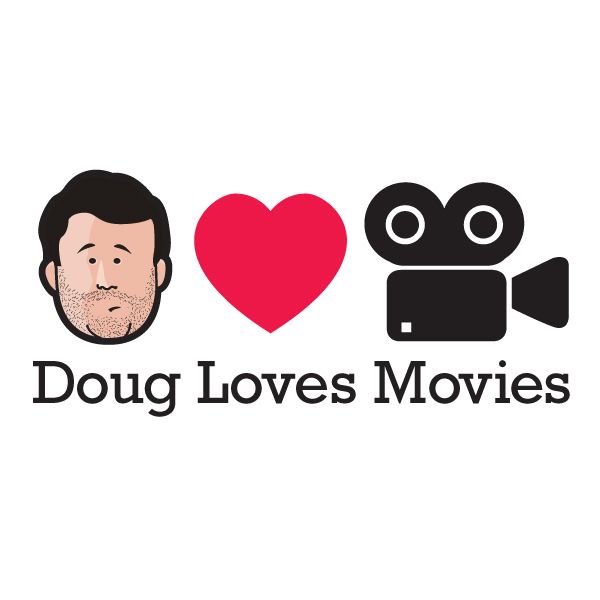 Category: Comedy, Movies
Host(s): Doug Benson
Network: na
Typical Run Time: 45min to an hour and half.
What it's About: Dough Loves Movies (DLM) is a bit of an odd duck as far as podcasts go. Real celebrities show up to be guests, ( Jon Hamm, Adam Scott, David Cross etc). It features many stand up comedians, but they never talk about the business of being a stand up (those who listen to a lot of podcast will recognize this for the miracle it is). It's about movies, but half or more of its run time is focused on games. Plus there's a live audience that gets to participate in every show. Generally the show begins with Doug chatting with his guests about what movies they've seen recently and/or what movies they love. After that the show shifts to a variety of games including ABCDeez Nuts, Build-a-Title, and the Leonard Maltin Game. The Lenard Maltin Game is DLM's signature game, with the guests picking name tags (a mix of elaborate signs, names hastily scribbled on something, and out right bribes [if you bring vegan treats for Graham Elwood he will pick you]) of audience members who they will "play for." The winner of the game will get a prize bag full of stuff provided by Benson and his guests (anything from stickers to signed scripts) while the losers get the consolation prize of having Doug call anyone they want a "shithead" at the end of the episode.
Where to Start: For a taste of the loose movie based discussions that happen on DLM check out his recent mini-episode from Comic Con with Scott Aukerman, Kulap Vilaysack, and Brian Posehn. To get a listen at how much fun the games can be, tryout the episode featuring Anna Kendrick, Nick Kroll, Kate Micucci, and Riki Lindhome from back in June.
Hang Up and Listen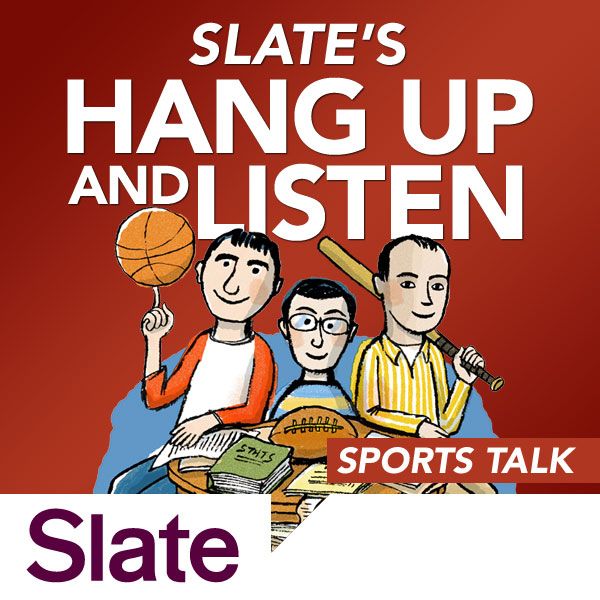 Category: Sports
Host(s): Josh Levin, Stephan Fatsis, and Mike Pesca
Network: Slate
Typical Run Time: 45 min to an hour.
What's it About: Hang Up and Listen is one of the best sports podcasts available. Despite its sports call-in radio show inspired name, Hang Up manages to be the opposite of sports talk radio. Gloriously, there are no callers, no one gets called a "thug," no firings are called for, no players are told they "should play out their contracts because my life sucks too!" Instead the three hosts, who are regularly joined by journalists who cover a particular sport, discuss three topics in long form every week. The hallmark of this show is its tone, thoughtful and introspective yet tinged with humor.   The After Balls segment, a weekly trip through sports oddities and marginalia is also a highlight.
Where to Start: It's a once a week sports show so just download which ever one is most recent and give it a listen. This week's topics included the Olympics, the NCAA sanctions against Penn State, and Adam Scott's (not the one who was on DLM) collapse at the British Open.
Plant Money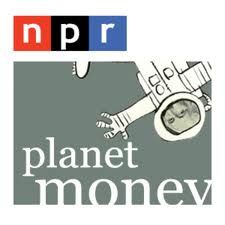 Category: Economics, Finance
Host(s): Jacob Goldstein, Chana Jaffe-Walt, David Kestenbaum
Network: NPR
Typical Run Time: 15 to 30 min
What it's About: Plant Money seems to have a goal in mind, economics is important, it says, but for people to understand it it needs to be interesting and approachable.   We all recognize the importance of money, but very few of us have more than a passing understanding of how finance works at anything larger than a household level.  Planet Money helps expand your knowledge without putting you to sleep.
Where to Start: Planet Money usually releases a couple of podcasts week focused on current issues so the episodes don't tend to be especially evergreen. One that will remain relevant for a while is "The No Brainer Economic Platform" which focuses on six policies that economists on both sides of the political spectrum think should be implemented and why the gutless politicians in Washington never will.
A History of the World in 100 Objects
Category: History
Host(s): Neil MacGregor
Network: BBC
Typical Run Time: 15 to 30 min
What it's About: Neil MacGregor, Director of the British Museum, selected 100 objects from the British Museum with the goal of using them to illustrate and explain the history of the world. Items range from jewelry, to tools, to statues, to writing fragments, and more. Starting with the oldest item Macgregor then moves forward through history using each item as the jumping off point for what significant things were occurring in the time period the object came from. By keeping the run times short and narrating the series himself, MacGregor fills the show with his own personal curiosity and fascination with history, along with plenty of dry British humor, and manages the enviable task of making history fun and enjoyable to listen to.
Where to Start: Well it's a history podcast so they only place to start is at the beginning. You don't think you can just drop in on history where ever you please do you? Actually you can. All 100 episodes of the show have already been released, so you can simply peruse the show's page on iTunes and pick out the eras and episodes that you are the most interested in.