Aug21
Tags
Related Posts
Burner Beer Project: Shorts #1
Although the last Beer of the Month Club shipment has come and gone Burner will still be dropping by to talk beer from time to time.
The White IPA Conundrum
I suppose I should have seen it coming. After enjoying a couple of different black IPAs I should have seen the inevitability of the white IPA. This summer the largest American owned brewery and an Oregon microbrewery both took a crack at this latest variation on the IPA. Sam Adams released the Whitewater IPA and Deschutes brewery the Chainbreaker White IPA and, of course, I had to try them both.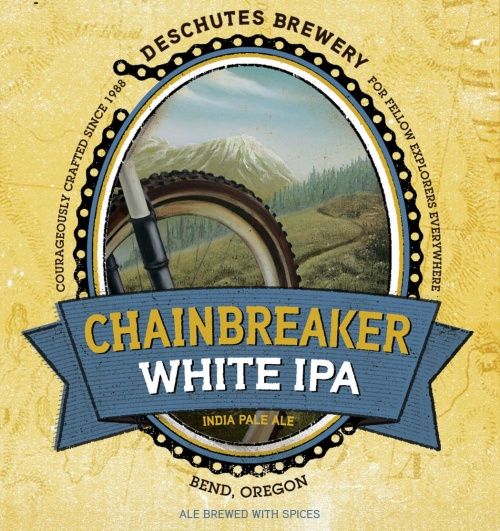 A White IPA is basically what its name implies, it's your standard witbier, with all the fruity spicy notes that implies, but hoppy like an IPA.   I find myself flummoxed by these beers, I don't want my beer to taste like cloves or citrus or bananas but I sure do like a really hoppy beer, so I thought there was a chance that the hops would bring me around on the spices etc.  Unfortunately neither the Whitewater or the Chainbreaker was hoppy enough to balance out or overcome the witbier half of the equation.
The Sam Adams came in especially weak on the hops side of things and here's where we find the White IPA Conundrum.  Since it didn't seem very hoppy to me I had Laura, a witbier fan, try out the Whitewater.  She took one sip, made a face, and handed it back, "Ugh, that's all IPA."  So not enough hops for the IPA lover but way too hoppy for coriander fans.  So who then are these beers for?  I suppose there could be a segment of people who enjoy this exact thing, but it seems more like a "Let's give this a try!" type experiment than the Year Round Brews category Deschutes puts it in.   For their part, Sam Adams puts its white IPA in its more experimental Brewmaster's Collection.
Recommendation:  If witbiers are your thing, give the Sam Adams Whitewater a try, if you're a little more hops tolerant than Laura you'll probably enjoy it.  I'm usually in the tank for beers from Deschutes but the Chainbreaker is the worst of all worlds, too hoppy, too many spices, and not hoppy enough.