Aug27
Tags
Related Posts
PodBay5: Five Podcasts You Shouldn't Miss #2
Welcome to PodBay 5, where we here at Stew Over tell you about five podcasts you might find interesting. All five podcasts this week come from StewCast host and movie enthusiast Burner.
The Rich EisenPodcast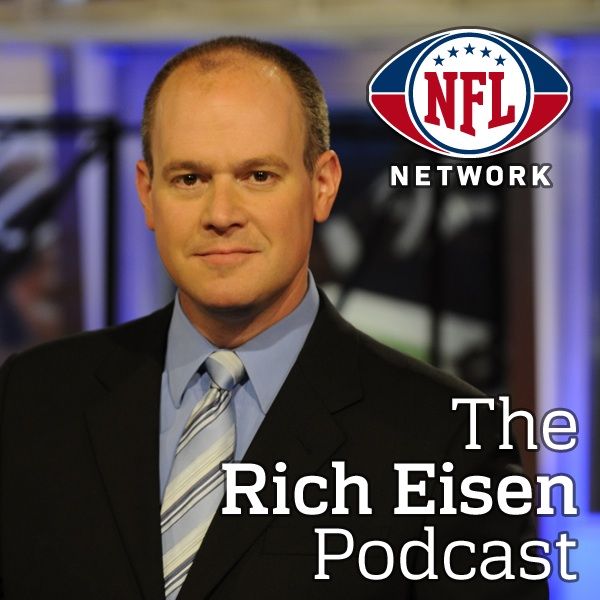 Category: Sports
Host(s): Rich Eisen, along with producers Chris Law and Chris Brockman
Network: NFL
Typical Run Time: An hour
What it's About: The Rich Eisen Podcast comes in two basic flavors, football and celebrities talking about football. Based out of the NFL Network offices in Los Angles, Eisen and his producers will generally talk over the football events of the week and then talk to a pro football player or a celebrity about their team and what non-football projects they may be working on. Eisen's easy charisma with guests, as well as his chemistry with Law and Brockman, keeps things light fun in a genre that can take itself too seriously.
Where to Start: The August 13th Episode featuring former Ravens head coach and current FOX analyst Brian Billick. For most of the summer the Rich Eisen Podcast has been fairly celebrity heavy (which is fun in its own way since celeb's sport fandom tends to humanize them) but now as autumn approaches the show is shifting its focus to the upcoming season with a series of previews of each division. Billick's AFC North preview is the 1st in this series. Discussion of the Chrises reading to Eisen's son and some unedited behind-the-scenes audio involving the "Punters are People Too" t-shirt give away at the end of the show are probably for super fans only.
WNYC's Radiolab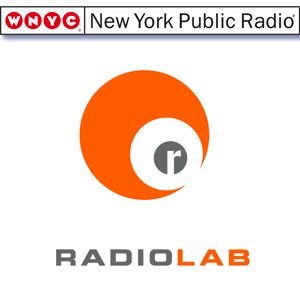 Category: General Interest
Host(s): Jad Abumrad and Robert Krulwich
Network: NPR
Typical Run Time: Standard episodes are an hour; "Shorts" come in around 15-30 minutes.
What it's About: I tend to think of Radiolab as the show that regularly blows my mind out the back of my skull, but that's not a great description of what it's actually about so I'll just steal the description from their website. "Radiolab is a show about curiosity. Where sound illuminates ideas, and the boundaries blur between science, philosophy, and human experience." Much like This American Life, Radiolab is an NPR radio show that is also released as a podcast. Regular episodes, which tend to be extensively researched and mixed, only come out a few times a year. In the interims, Radiolab releases "Shorts" that offer a quick take on a given subject but are still as mind blowing as full length episodes.
Where to Start: Unlike This American Life, Radiolab keeps a good sized archive of its episodes in iTunes so just scroll though and pick a topic that sounds interesting. The most recent full length episode focuses on that are old stony conversation "How do I know you see the same colors I see?" Rather than dismissing the question with a snarky "XONG RIP," Radiolab digs into the science of the question and reveals that there really are people out there who see color differently from the rest of us. Like I said, mind: blown.
The Smartest Man in the World

Category: Humor, mostly
Host(s): Greg Proops
Network: na
Typical Run Time: One to two hours
What it's About: Prior to discovering the Smartest Man in the World podcast (a title that's meant ironically), I only knew Greg Proops as the guy with the voice and the Buddy Holly glasses from Who's Line is it Anyway? After listening his podcast I was pretty surprised to learn that Proops is a San Francisco liberal (the odd 70s kind not the 60s cliché) who has a long history with illicit substances and a love of Negro League Baseball and vodka. Recorded in front of a live audience, each episode of The Smartest Man is more or less a free form monologue based on whatever news events have caught Greg's attention this week. The defining feature of the Smartest Man is Proop's verbosity, which leads to stories that detour, often hilariously, three, four, five times before circling back. This also leads to the occasional "Well, let's get started," (or something similar) forty-five minutes into the show.
Where to Start: The Smartest Man is both topical and wildly unfocused so just pick up the most recent one. It's also worth noting that The Smartest Man also has, hands down, the best in-show advertisements in podcasting. Standard Issue Advertisements in podcasts tend to go something like this, "And now a word from our sponsor: [reads ad copy]. Now our next topic." Proops, by contrast, will pivot to an ad without warning, reading audible.com book selections in his spot-on Jeremy Irons voice or launching into an epic deconstruction of the ManGrate Grill, touching on grilling, summer, the 4th of July, afternoon delight, and dry meat.
Comedy Film Nerds

Category: Movies, Comedy
Host(s): Graham Elwood, Chris Mancini
Network: na
Typical Run Time: One hour
What it's About: Stand up comics Graham Elwood and Chris Mancini started Comedy Film Nerds with the goal of having a place to crack jokes and talk about movies, now featuring a website, podcast, and a book, they've created the go to space to laugh your way through movie news and reviews of the week. The guys are also joined each week by a friend/comedian/film enthusiast to talk over a recent movie they've seen and the movies they love.
Where to Start: Since Chris and Graham try to keep abreast of current movies and DVD releases, it's probably best to just check out the most recent episode. Fans of the Christopher Nolan Dark Knight movies will enjoy a recent spoiler-ific episode dedicated entirely to The Dark Knight Rises.
America's Test Kitchen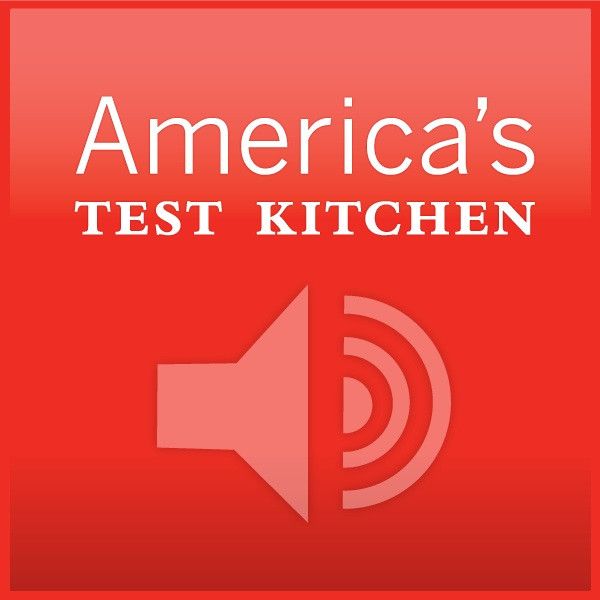 Category: Cooking
Host(s): Christopher Kimball
Network: PBS
Typical Run Time: One Hour
What it's About: Food! America's Test Kitchen started out as a TV show with a scientific approach to perfecting recipes, trying everything and see which one is best. Since all that cooking demonstration doesn't play well in an audio only format, the podcast adds a some extra elements to the TV show. Kimball and his culinary expert Bridget Lancaster take two segments to answer listener questions followed by taste tests and gadget reviews. Each episode also has a featured story, tackling some food based topic in depth.
Where to Start: Because food tends to be evergreen, there's no need to just grab the most recent episode of America's Test Kitchen, just scroll through and find a food topic in the description that interests you. I found the episode from a few months back on the "Secrets of the Olive Oil Industry" to be particularly enlightening, since I didn't know the first thing about olive oil.