Sep11
Tags
Related Posts
The Return of TV, Fall 2012 Network Previews: NBC
Welcome to the the Return of TV, 2012 Fall Network Previews.   This time we look at the new and returning shows on NBC.
Noobs
Revolution
Kevin will be bringing you a special preview of Revolution, I haven't seen it but I imagine it reads something like, "Please be better then Terra Nova… Please be better then Terra Nova… Please be better then Terra Nova…"
Go On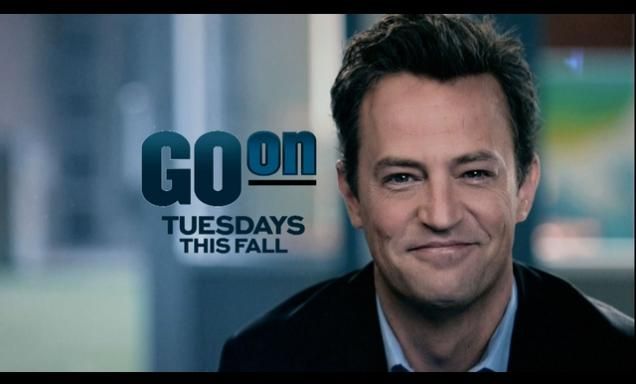 What It's About: Matthew Perry plays a radio host who has recently lost his wife and is trying to move on while dealing with the wacky characters in his support group and his type-A boss played by Jon Cho.  On the Rich Eisen Podcast, Perry promised the show will also features cameos from real life professional athletes, including recent Seattle Seahawks washout Terrel Owens.
What It Could Be: Fraiser meets Community.  It's hard to miss the similarities between Perry's character and Fraser Crane.  Both were played by actors from highly successful NBC sitcoms, both worked in radio, both were moving on after losing their wives (albeit only to divorce for Fraser), and both will deal with psychology.  Meanwhile the support group will act like Community's studygroup, supplying an energetic cast of misfits who will bring out the humanity in the sarcastic protagonist.
What It Will Be:  Mr Sunshine 2.0. Perry's a charismatic guy, he's funny with an undercurrent of melancholy that makes him interesting, but I'm not convinced that he can carry a show.  Mr Sunshine was a funny little show but it was never so good as to dvr it.  I expect basically the same from Go on, it'll be fine but you'll barely miss it when it's gone.
The New Normal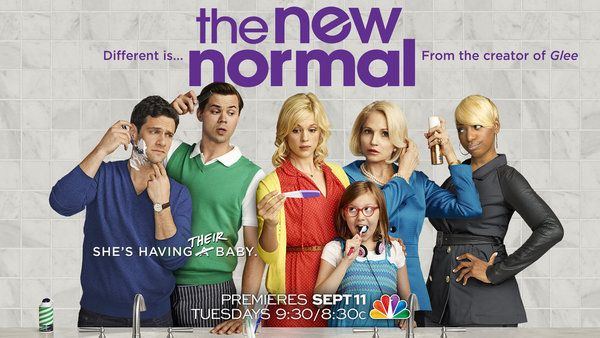 What It's About:  A Midwesterner with a checkered past (eye roll) and a precocious eight year old daughter (double eye roll) moves to LA (eye roll) where she becomes the surrogate mother for an otherwise happy gay couple.
What It Could Be:  Modern Family, NBC.   In which case it would be a funny show about family that didn't lean too hard to point out the significance of its no traditional nature.   But it's on NBC so…
What It Will Be: Joey. Somebody moves to LA!  Look at all the wacky people they meet! [Fart Noise]/cancelled-after-six-episodes.
Animal Practice
What It's About: It's a show in an animal hospital with a monkey.
What It Could Be: A show in an animal hospital with a monkey.
What It Will Be: A show. In an Animal hospital.  With a monkey.
Guys with Kids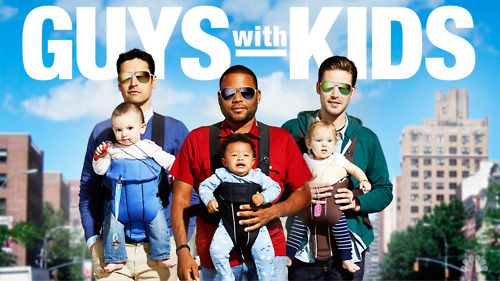 What It's About: Believe it or not, it's about three guys who all have kids and live in the same apartment building.
What It Could Be:  Everything that Man Up  was not, a thoughtful and humorous look at the changing nature of manhood.
What It Will Be: Man Up.
Chicago Fire
What It's About: NBC had no interest in non-descriptive titles this year.  Predictably this is about a fire department in Chicago.
What It Could Be: Rescue Me? At this point it's hard to imagine how much new fire department material there really is anymore.
What It Will Be: Third Watch, Chicago Blue, Chicago Hope take your pick.
Vets
Rather than talking about all of NBC's returing shows, I'll just talk about a couple that interest me.  After all, what can you say about The Voice or Sunday Night Football that hasn't already been said.
The Office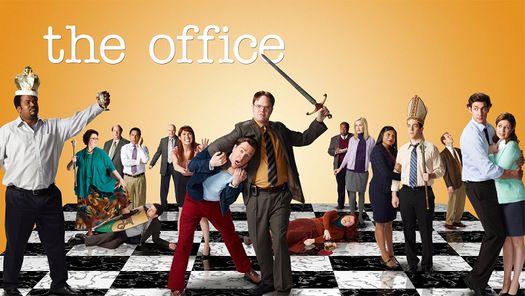 Where It's at: After the departure of Steve Carrell The Office has been in a creative lull  characterized by a sense of purposelessness (Hello, Robert California) pepper with pointless celebrity cameos (Jim Carrey, Will Ferrell).  Then this summer it was announced that this would be the final season of The Office, so now the question becomes will The Office find a sense of direction in it swansong.  Mindy Kaling is leaving, Rainn Wilson will be taking Dwight and a few executive producers to his spin off at midseason, will the show be able to provide compelling watching will sloughing off pieces of itself?
Should you watch? Maybe.  I had given up on this show and don't really feel compelled to watch how it goes out.  However, if I hear that it's back to doing something interesting or that's gone bat shit out of control, I'll tune back in.
Community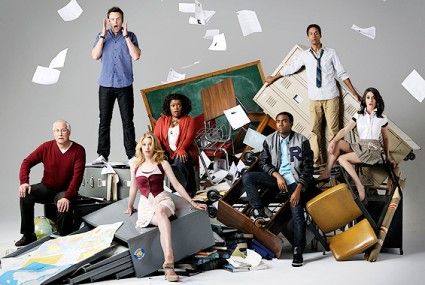 Where It's At:  After three seasons tv's prototypical much loved little watched show has been consigned to spend its remaining miniseason with new show runners on Friday nights.  An ignominious end to one of the funnier more interesting shows of the last few years.  'This will be the gangs 4th year at a community college so it makes sense that they'll all be moving on soon, it would have been nice if creator Dan Harmon had been the one to guide the shows closing.
Should you watch? Set your DVR.  The show's new creatives have been making noises that they don't intend to radically change the tone of the show, and they're coming over from the very funny HAppy Endings, so it should be interesting to see what they do.  Make no mistake though, that Friday night time slot garuntees Community will not be renewed.